(409) 835-8516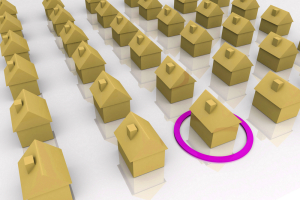 The Jefferson Central Appraisal District (JCAD)sets the property tax values and issues exemptions, the 27 taxing entities in Jefferson County set their tax rates, and the Tax Assessor Collector's office collects the taxes.  In 2014, the total levy for all entities was over $528 million.  We succesfully collected over 97% of current year taxes with 3% outstanding taxes remaining delinquent.
The Basics
The Tax Levy is calculated per $100 of Taxable Value.
Value (market value of property determined by JCAD)
minus Exemptions (granted by JCAD)
times  Tax Rate (set by Tax Entity)
equals Total Taxes Due (collected by TAC office)
For questions regarding Value or Exemptions, please contact the Jefferson Central Appraisal District via email or mail or call at 409-840-9944 or 409-727-4611.
For questions regarding Tax Rates, please contact the appropriate entity.
Tips and Notes:
1. Taxes are due upon receipt of the bill.  Failure to receive a tax statement does not affect the validity of the tax, penalty or interest, the due date, the existence of a tax lien, or any procedure to collect a tax.  Section 31.01 (g) of the Texas Property Tax Code  governs this.  We send out your bill in October of each year.  It is due immediately but you have until January 31 to pay without penalty or interest.
2. If you receive the tax notice in October and a mortgage company is responsible for payment, please write your loan number on the statement and mail to your mortgage company.
3. The deadline for paying the current year tax without penalty or interest is normally January 31. Taxes become delinquent on February 1st of each year.  As provided by the Texas Property Tax Code, penalty and interest will be added as follows:  February-7%; March-9%; April-11%; May-13%; June-15%; July-18% plus 20% attorney fees; 1% added for each month thereafter.  Attorney fees for business personal property accounts accrue on or after April 1st.   Section 33.01 of the Texas Property Tax Code
4. IMPORTANT: If you are mailing your payment, we base the receipt date on the date of the cancellation mark on the envelope. As long as it has the USPS cancellation mark for January 31, the payment will be applied timely.